---
Various Artists - Pure Garage Collectible Classics Vol 2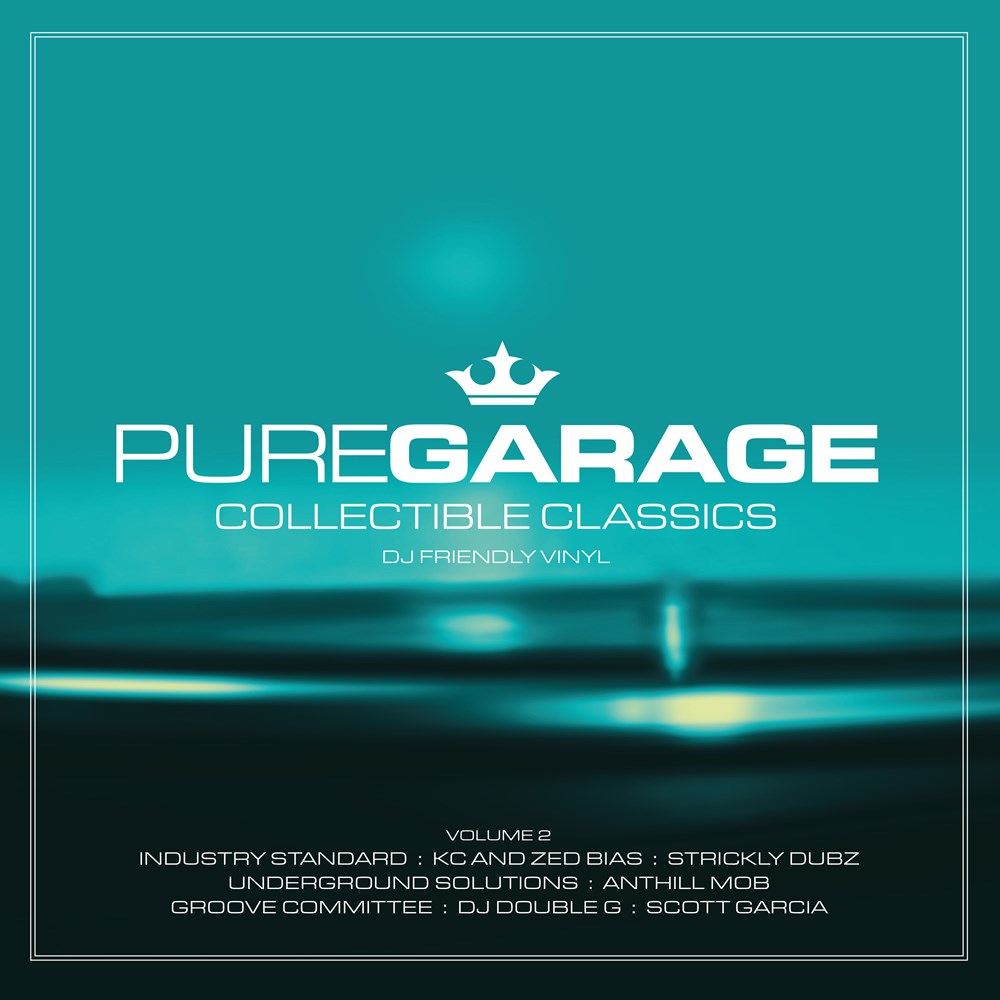 view tracklist
PUREMMLP2 - VINYL + WAV DOWNLOAD 8 tracks
MORE COLLECTABLE CLASSICS ON VINYL FROM THE UKs BIGGEST GARAGE BRAND PURE
MORE COLLECTABLE CLASSICS ON VINYL FROM THE UKs BIGGEST GARAGE BRAND PURE
A second instalment of the best-selling UKG compilation of all time, returns with a stunning stack of high value collectible classics on DJ friendly vinyl.
Pure Garage Collectible Classics Volume 2 is jam packed full of funky UKG flavas from legends of the scene including Zed Bias, Anthill Mob & Scott Garcia remastered and cut to two slices of heavyweight black vinyl.
The platinum selling compilation brand needs no introduction and these first ever exclusive boutique vinyl releases are truly something very special.
Kicking off this compilation is a collaboration between Zed Bias & KC, the Let Me Know (Zed Bias Remix) is a pumping UKG stomper featuring a catch vocal hook & succulently squelchy analogue bassline. Taken All My Time by Industry Standard features the soulful vocals of Abi, this is the DJ Deller Mix, copies of which have been selling for three figure sums on the resellers market!
The flip side opens with another high value sought after track, Strictly Dubs with Realise. Followed by a tune that received an extremely limited release back in the UK Garage heyday of 1997. I Need You Baby by Underground Solutions is selling on reseller sites for as much as £70!
Anthill Mob come with the goods on side C with Blinded, a must for any UKG DJ set, backed up with Special Request from DJ Double G.
We keep up the pressure on side D with Groove Committee's track Heat + Soul, a prime example of UK Garage with pumpin' vocal snippets and funky sampled loops. Finally, this release closes with a Waiting by Scott Garcia which previously got a very limited vinyl release back in 1997.
VINYL tracklist
A1. Zed Bias & KC - Let Me Know [Zed Bias Remix]
A2. Industry Standard - Taken All My Time feat. Abi [DJ Deller Mix]
B1. Strickly Dubz - Realise
B2. Underground Solutions - I Need You Baby
C1. Anthill Mob aka T Juice - Blinded
C2. DJ Double G - Special Request feat. Anita
D1. Groove Committee - Heart + Soul
D2. Scott Garcia - Waiting [Dub Monsters Mix]
---