Garage Music All Day LongPure Garage hits Kent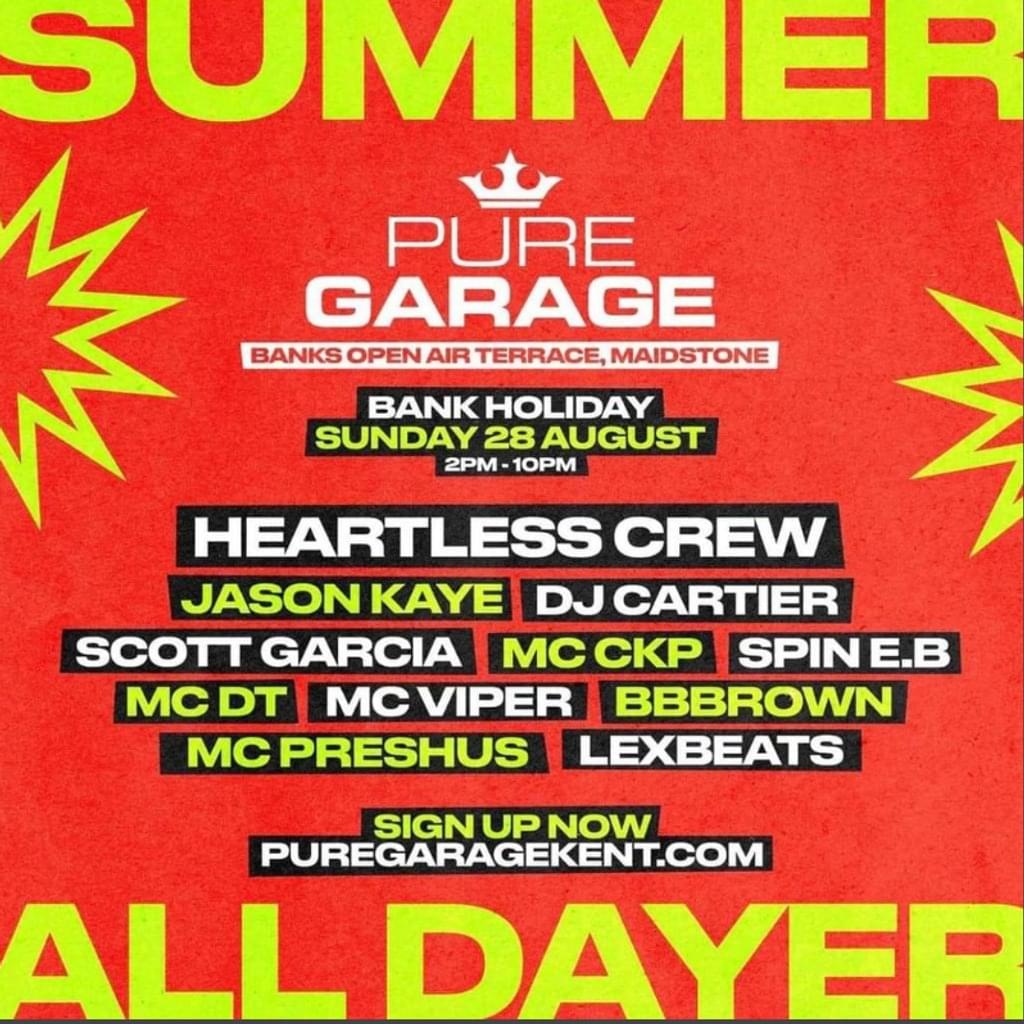 Early bird tickets went on sale today for our next incredible Pure Garage party!
On Sunday 28th August, the Bank Holiday weekend, we're proud to announce an all-star UKG lineup for the return of the Pure Garage experience to Kent.

This will be a guarenteed sell out event, plus of course it's the bank holiday, so no work the day after!
Artists performing across the day include:
Heartless Crew - Jason Kaye - DJ Cartier - Scott Garcia - MC CKP - Spin E.B - MC DT - MC Viper - BBBrown - MC Preshus - Lexbeats

Dust off your heels & loafers to come party with us at this star studded event in the heart of Maidstone.
Go grab your ticket now, the sooner you buy them the cheaper they'll be https://www.puregarage.com/events